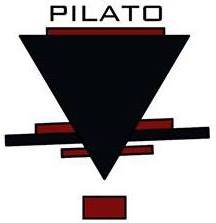 Frank Pilato was born in Firenze (Italy).
He began playing Guitar and Clarinet at age seven.
At 23 he graduated with vocational honors at the Musicians Institute in Hollywood and then he taught in Modern Music Institute.
He attended the summer program in composition at IMD - Internationales Musikinstitut Darmstadt - Ferienkurse für Neue Musik.
He represented Italy at the 2015 Berlin Jazz Festival with Ludovico Fulci, Andrea Marcelli & Tobias Relenberg .
At 29 replaces Allan Holdsworth in "STORIES" trilogy of Maestro Andrea Marcelli. In 2015 regione Toscana produced his third LP:" SPETTRI " : a collection of ideas around 2005 and 2006.
Now he is a Composer, Solo Artist, Sideman & Clinician.
He worked all over the world in Studio & Live with:
Jeff Berlin, Gary Willis, M° Andrea Marcelli, Mitchel Forman, Natalie Imbruglia, Dave Carpenter, Francesco Artusato, Frank Gambale, Allan Holdsworth, M° Ludovico Fulci, Jolly Rox, M° Leonardo Rossi, Tobias Relenberg, Sushi Rain, Miranda, Paolo Fattorini, Andrea "Tower" Torricini, Passogigante and many more.